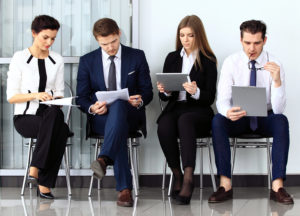 When high quality talent is scarce, finding several qualified candidates for one job opening is like hitting the Mega Millions jackpot. Yet even when you are lucky enough to find several compatible IT professionals for one role, that luck presents its own challenges. Hiring processes run longer and candidate falloffs increase. However, recruiters can bypass these challenges, optimizing their actions to manage multiple candidates with successful results. Here are three tips for using your staffing software and other strategies to help recruiters make the most of several simultaneous submittals.
1.) Automate What You Can
Speed is crucial to just about every placement these days. Top candidates disappear off the market in an average of 10 days, making every minute of the recruiting process indispensable. Recruiters who rely too heavily on manual communication waste unnecessary chunks of their time, especially as they try to manage multiple candidates. It is smart automation, rather than fully custom communication, that reaches and steers candidates in the right direction.
Recruiting software automation is often one of the key components to being able to attract multiple candidates at once. The first step is to quickly identify candidates who satisfy as many core job requirements as possible. The ability to quickly parse through candidates within your database or automatically upload candidates who fit the profile of your job requirement minimizes the time spent reviewing compatible candidates.
From there, much of the messaging can even be automated. The initial message does not need to have snowflake originality. A few key elements need to be customized to the candidate, but creating an eye-catching template letter that feels original is just as effective.
2.) Make the Most of Your CRM
Firm relationships lower candidate falloff rates, and anyone who can manage multiple candidates in a way where they all feel valued does so with finesse. Constant communication reassures candidates that the job opening is more than just a longshot. Yet when you manage multiple candidates at different stages of the hiring process, it's the power of your CRM which determines if they are remembered or neglected.
At its very basic level, effective relationship management is effective coordination. Keeping track of multiple candidates is not a simple task. The average person can only remember and focus on a few things at a time, so recruiters shouldn't expect to be any different. Preventing candidate neglect is less about unerring focus and more about having the right tools to provide timely reminders.
Strong CRMs in this instance are those that combine an intuitive daily planner with regular notifications. For tasks that do not have a concrete deadline (interviews, predetermined client calls, etc.), it even helps to have outstanding reminders that rollover. That way, as you manage multiple candidates, you both account for busy schedules or a slip of the mind, and still build strong relationships.
3.) Work to Shorten the Process with Clients
We all know that the amount of control the average recruiter has over a client's sense of urgency isn't much. However, one of the best ways to manage multiple candidates is to ensure that clients and recruiters are on the same page. That means taking steps early to convince decision makers to move fast.
One strategy is to convey the sense of urgency from the start. Communicate how quickly similar candidates have disappeared or how scarce a particular skill is, whittling down the reservations of more hesitant hiring managers along the way. Additionally, it helps to identify who from the start will be the final decision maker since there are plenty of businesses that fail to determine who has final say until the middle of the evaluation process.
Improving the Way You Manage Multiple Candidates
As with most aspects of the hiring process, the way to effectively manage multiple candidates requires precision tools and strategies. Automating specific aspects of the staffing process, making the most of CRM features, and establishing clear communication with clients work to speed along the process, but the underlying tools need to be aligned with that principle. That is why your staffing software can make or break your ability to coordinate several people all at once.
Ultra-Staff staffing software provides an easy to manage platform that empowers recruiters to manage multiple candidates, clients, and appointments without missing a beat. Request an Ultra-Staff staffing software demo today.