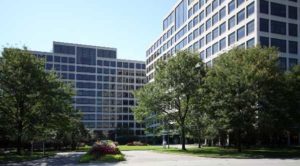 It has been an exceptional year!  Thank you to all of our extraordinary customers for partnering with ABD to MAKE GREAT THINGS HAPPEN!!!!!!
There is a lot happening at ABD but first let's start with our new office headquarters! After 25 years at our current location in Rosemont, IL our expansion plans take us to a new building in Chicago.  After a gut remodel of the space and a painstaking furniture selection process everything is finally ready for us to move in! Our move date is Friday, August 4th.
Although we expect that this will be a seamless process, we would like to let you know that our phones will be switched at 2pm Central on Friday, August 4th.  We will have support available all day at both the current and new offices.  By Monday morning, everything should be back to normal and we will be at our new location.
OUR NEW ADDRESS IS:
8755 W. Higgins Road
Suite 600
Chicago, IL  60631
800-944-4223 or 847-671-3303 ***Phone numbers are the same
The new office features an amazing classroom for you; huddle and collaboration areas for our teams and our personal favorite – "Hello Chairs". With the new office layout developers and support teams will work in an open environment that features plenty of opportunity for collaboration.  The sit/stand desks; lounge chairs and work café will help our staff be active, healthy yet productive at the same time!
The teams have been very busy. ABD will have several update surprises for all Ultra-Staff users later this year. It has been a fantastic year for enhancements and everyone at ABD is very excited to share our update news with you in October.
But there's more!  This year ABD is celebrating "35 Years in Business" servicing the staffing industry.  In celebration of this momentous occasion, ABD will offer several promotions and FREE classes in our new classroom.  Watch your email in upcoming weeks for more information.
We are also happy to report that for the 2nd year in a row, Automated Business Designs was named one of "Chicago's Best & Brightest Companies to Work For" by the National Association for Business Resources which honors companies with exceptional human resource practices and employee engagement. In addition, ABD was honored with a Stevie® Award from American Business Awards in 2017 for "Company of the Year in Computer Software". Some of the judges' comments that stood out were: "Practical problem solving and innovative solutions.  Well done!"; "Amazing culture, company, and execution of business communication"; "Amazing story of successful business innovation and leadership. Excellent work!"
There is still more. Molly Nessinger, ABD's VP of Systems Engineering received a Stevie® Award from American Business Awards for Product Management/Development Executive of the Year. Terri Roeslmeier, President/CEO, received a Chapter Achievement Award from the Illinois Search & Staffing Association at this year's Midwest Conference for her extensive work with ISSA.