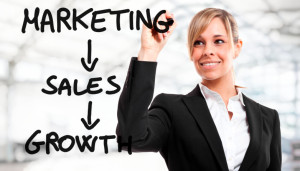 Staffing professionals are always busy with placement tasks, leaving little time for marketing to expand business opportunities. This is especially true for small businesses whereas everyone usually has to "pitch-in" with other departments and tasks. Marketing automation software is an option that may be considered by staffing firms when they are looking to make a big marketing impact. Some of the features that marketing automation software includes: The ability to monitor competitors; email campaigns; and lead nurturing. That being said, what does this mean and what is offered to help make a business more successful?
1. Competitor Monitoring
In order to stand out from competitors it is important that customers can easily find you when searching for your product. They will also come across your competitors and it is important to be ranked and listed higher on search engines to have a greater chance of being selected by the customer. With the help of some great marketing tools, you are now able to track competitor's websites versus your own.
SEO is a huge factor when it comes to being noticed. Once you have competitors listed in your marketing software, you can monitor how many inbound links, number of indexed pages, and Alexa Rating (traffic ranking). These can be very beneficial to see how well your company is doing compared to others and what you need to improve on.
2.  Email Campaigns
There are many new ways to reach out to potential and current clients. Emailing has been around for quite some time now, but more and more companies are using it to offer promotions, new products, and to promote events. How do you keep track of who opened what email and the web pages they are looking at? Do you have links on the email that go to your website? Are potential clients clicking these links?
With affective marketing software you are able to track and monitor what prospects are clicking and how often. This knowledge is power because it gives you an idea of what people are interested in when they view your emails. Use this information to determine what to send your target audience next. Once you know your prospect and client's behavior with your content, you then know when to pass that information along to your sales team.
3. Lead Nurturing with Automation Rules
Lead Nurturing with automation is one of the greatest functionality aspects of marketing software. It gives you the ability to establish "rules" of what to send current prospects and clients based off of their previous interactions with your marketing content. Once you establish these rules, the true marketing automation takes place so you can sit back and have the software work for you! Imagine automatic emails sent on your behalf with a one-time set-up.
Investing in marketing automation software can have several benefits. It is possible that it can even interact with your staffing software. Marketing is a major consideration for increased sales. To take marketing to new heights, get creative with your marketing strategy for bringing in new customers. Marketing strategies have recently changed so it is a good time to consider how you can take advantage of the marketing resources that are out there.
Learn How Your Staffing Software can Help Automate Your Firm
Download the Make Money with Automation Whitepaper Now!

Natalie Chrapla is the Marketing Coordinator of Automated Business Designs, Inc., software developer of Ultra-Staff staffing software for the staffing and direct hire industry. Ultra-Staff is a staffing software business solution with components for front office, back office and the web. Natalie's email address is Natalie.Chrapla@abd.net or for more information on Ultra-Staff go to www.abd.net.
Photo Credit: setmefreemarketing.com