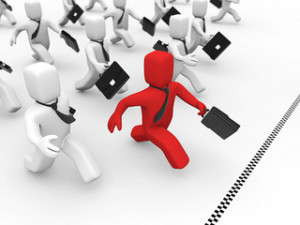 Are you looking to gain an edge on your competition in the staffing industry? Maybe you just want to acquire more clients or expand your services. Your staffing software might be the best place for you to start.
A fully functional staffing software solution is a vital component for any company that is looking to expand and grow their operations. It is a tool that every employee of the firm can use whether it is your Account Manager, Staffing Specialist, or Receptionist. Your staffing software solution should be full-featured and provide your clients and applicants convenient ways to work with your team.
A great way to get and retain top customers is by providing exceptional customer service to them before and after getting their business. Your staffing software should provide you with a robust CRM to track activity and help you stay in constant contact with scheduled follow-up reminders. This will ensure that nothing falls through the cracks and will help you satisfy prospect needs.
By providing your clients with convenient services, they are more likely to choose you over a competitor next time they have a position to fill. A robust staffing software solution will offer your clients the convenience of accessing information and services at any time of the day through web portals. They should be able to view open or past job orders and invoices without the hassle of reaching out to you every time. Portals should also give customers the ability to enter and submit job orders when it is convenient for them.
Do you have client contacts that are always on the go and never at their desk? Why not give them access to information utilizing their mobile device? This service offering will enhance the convenience of working with your firm and will eventually earn you a place above the competition.
These are just a few ways that your staffing software can give you a competitive advantage. By offering superior customer service and the convenience of working with your company, there should be little reason why you won't be the first in their mind when it comes to staffing and recruiting providers.
Jacob Wilson is an Account Manager at Automated Business Designs, Inc., software developer of Ultra-Staff staffing software for the staffing and direct hire industry. Ultra-Staff is a full-featured business solution with components for Front Office, Back Office, Mobile and Web Suite. For more information on Ultra-Staff, take the first step with a Discovery Meeting!
photo credit: billadrian96