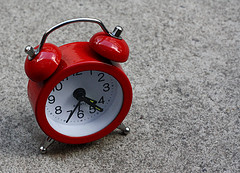 Dictionary.com defines automation as the technique, method, or system of operating or controlling a process by highly automatic means, as by electronic devices, reducing human intervention to a minimum. Now we all know that in staffing there is no way the human factor can be completely eliminated, nor do we want that. But incorporating staffing software automation into your everyday existence can effectively improve quality and performance, both at work and home.
Ask yourself (or your employees) what they spend time doing that could be automated. Start by taking a look at some of the daily activities, and automate the tasks that are tedious or inefficient. It's all about tools. Look at the staffing software package you are using, and take advantage of the resources available. You may be able to add activities to the work day, and still save time!
3 Ways Temp Staffing Software Can Boost Productivity:
Emails: Emails should be read and sorted into folders. This simple organizational tool will pay big dividends for you when referring to emails in the future. You'd be amazed how much time is spent in email, whether it is reading, filing, or simply trying to find something. Most email programs even have 'rules' that can be defined so that incoming emails can be automatically stored into their proper folders, which can result in significant time savings.
When you email clients or applicants, where is that information being stored? Find a system that can log all outgoing or incoming emails to the client/contact/applicant that it is being sent to/from. A simple click on that subject file will display all appropriate correspondence, sent or received. No more searching; quick, efficient storage of correspondence will lead to significant time savings.
Call tracking:  When a call comes into your office, how is it documented? Most staffing software incorporates a CRM (customer relationship management) package, which will enable the call to be documented in the system, and from there, statistical reports can be generated. These reports can be an effective time management tool, training tool, or workload benchmark.
Outbound calls? Try using an auto-dialer to make the calls – which is faster, and allows for zero dialing errors! Increase productivity, measure effectiveness, set benchmarks/goals, identify training needs…all by products of incorporating the appropriate tools provided by automation.
Mobility: Thanks to technology, leaving the office doesn't mean that you're done working for the day. This is not necessarily a bad thing, as it allows more flexibility and balance between work and home.   Have a doctor's appointment? You can go to the appointment and work remotely using mobile tools like a tablet or cell phone. The ability to work 'on the go' is increasingly popular, and a lot of software packages have apps created specifically for this purpose.
The purpose of staffing software automation is to help you work smarter, not harder – and to focus you your employees toward more efficient and more effective activities throughout the day. An effective employee generates more revenue, and that is obviously a desired result. Additionally, effective use of automation can not only focus your employees' efforts, but possibly free up some time during the day.
Improved effectiveness, and a reduction of workload? Sounds like a great way to improve profitability, and employee morale! That's a win/win for any business. Let technology do things for you while you get on with the things that are important. Like a good friend, automation is there for you. Use it.
Molly Nessinger is the Vice President of Systems Engineering at Automated Business Designs, Inc., software developer of Ultra-Staff staffing software for the staffing and direct hire industry. Ultra-Staff is a staffing software business solution with components for front office, back office and the web. Molly's email address is molly.nessinger@abd.net or for more information on Ultra-Staff go to www.abd.net
To learn more about how to use temp staffing software to re-energize your business, check out our Make Money With Automation whitepaper. Click here to receive your free copy!