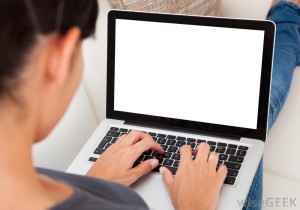 As many of you know the staffing and recruiting industry has grown rapidly. According to the American Staffing Association (ASA), staffing firms have created 19,700 new positions in September alone and the unemployment rate has dropped to 5.9%. Recruiters are busier now more than ever, constantly sourcing for talent and filling jobs. With that being said, there are bound to be problems. The last thing recruiters need is to struggle finding the right talent, constantly check job boards, and encountering issues complying with the Affordable Care Act. Everyone knows a great staffing software solution will help with all of these items. What do you look for in software that will help to solve all of these business problems?
Searching for the Candidate
Quality candidates that can be placed are like hidden gems these days. In order to uncover them you need to be creative and use a variety of resources that automation can help you with. Mass text messaging coupled with intense search criteria produces results. Advertise jobs on social media and capture candidate responses via OnBoarding to bring talent directly into your software solution. If you have a strong candidate database try email marketing coupled with a postcard. Have your job board allow candidates to apply via their mobile device. The more convenient you make it for today's candidate the better your chances of getting the candidates that you need to fill your jobs now.
Checking the Job Board

When a client gives you a job to fill you post it on your website as soon as possible hoping it will be filled quickly. Make this process faster and easier by posting jobs directly from your software. Are you constantly going in and checking to see if anyone has applied? You need to have staffing software that automatically notifies you when someone fills out an application and can associate the application with the job that was applied for. This will be a huge time saver and will hopefully give you more time to complete other tasks, like connecting with candidates and clients.
The Affordable Care Act
We have all been dreading this topic, but unfortunately we can no longer avoid it. The ACA will change the staffing industry and everyone needs to be prepared for it. If you haven't by now, you should be looking for a software solution that will help you keep track and store candidate information for ACA Reporting. Staffing firms need staffing software that is able to run certain reports like the Census and Look Back and Break-In-Service Reports.
Turn today's market challenges into opportunities by utilizing software that can help. Everything that you can do one step better than your competitor will encourage strong candidates and customers to work with your company. Never has it been more crucial to stay ahead.
To learn more about Ultra-Staff download the whitepaper below.

Photo Credit: WiseGeek
Natalie Chrapla is the Marketing Coordinator of Automated Business Designs, Inc., software developer of Ultra-Staff staffing software for the staffing and direct hire industry. Ultra-Staff is a staffing software business solution with components for front office, back office and the web. Natalie's email address is Natalie.Chrapla@abd.net or for more information on Ultra-Staff go to www.abd.net.