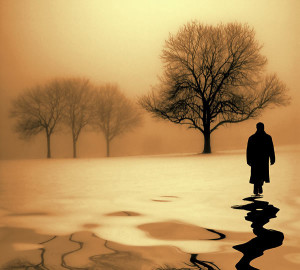 We are almost halfway through December and some of you are super busy and getting ready for the New Year, while others may be the opposite and all caught up. If your staffing firm is a little quieter than usual maybe you should take advantage of it. I don't mean cleaning your desk and filing. How about getting some more training on your staffing software? We already know we want to start 2015 on the right track, but how about having more training under your belt? Not sure if you really need training?  Let me tell you why it is a good idea.
For starters, it's a great way to stay busy while things have slowed down at the office. Call your staffing software company and ask if there are any webinars you can watch. Many software companies have plenty of recorded webinars that are available for cases like this. Do you prefer a more human interaction approach? Find out if you can visit your staffing software provider on their site and have training with a support person. Many software businesses may be busy, so call ahead to set something up. Better yet, fly a support person out to your office to avoid sending your whole team.
Another reason getting some training in from time to time is it is a good refresher. Not many staffing firms use all the features their software offers. Have you been avoiding certain features because you simply don't know what they do? Your company spends a great amount of money on their staffing software, take advantage of all it has to offer.
The staffing industry is competitive. Therefore, software companies are constantly adding the latest trends with new features and offering upgrades to their software. Make sure you are on the latest version of your software solution. Get training and learn about the great features and how they will benefit your firm and your individual workflow.
Finally, what better way to train your new recruiters than to have them sit in on training from the software support team? You can spend your time training the new employees on the staffing software, but we both know the expert is the best person to train with. Even though this will take some time away from their desk, having them come fresh out of training will only bring in value in the New Year!
Natalie Chrapla is the Marketing Coordinator of Automated Business Designs, Inc., software developer of Ultra-Staff staffing software for the staffing and direct hire industry. Ultra-Staff is a staffing software business solution with components for front office, back office and the web. Natalie's email address is Natalie.Chrapla@abd.net or for more information on Ultra-Staff go to www.abd.net.