I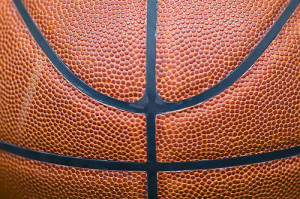 t's that time of year again. Winter is officially behind us and it's time to look ahead to the joys of spring. Not only are we delighted for the change in season, but the country is also celebrating the start of the NCAA March Madness Basketball Tournament!!!
The March Madness tournament is a craze that sweeps the nation every year. The NCAA Men's Basketball Championship is a single elimination tournament that consists of the country's best 68 college basketball teams. The competition makes for an action-packed two week basketball haven that has the nation cheering for who they think will "win it all". March Madness has evolved into one of the most celebrated sporting events and is always filled with amazing stories of individual and team accomplishments.
For decades, fans have been following the action and competing to predict the contest outcome. Not only has the tournament evolved over the years, but so has the process of choosing who one thinks will take home the gold. Millions of Americans participate in filling out March Madness brackets with their family, friends, and coworkers.
The competition has been airing on television since the late 60's, causing managers and business owners to struggle to keep their employees on task while the games go on during the workday. There are stories of employees taking extended lunch breaks at the local pub or calling in sick all together to catch a little piece of the action. Now with easy access to the internet on your desktop and smartphone, employers are fraught to keep their staff from watching live games during the normal work hours.
Many argue that this is causing an epidemic in today's workplace. Some say that there is so much loss in productivity during March Madness, that they have to block popular streaming sites and slow down their office's internet connection. With an estimated 50+ million Americans participating in brackets and office pools, companies stand to lose at least $1.2 billion for every unproductive work hour during the first week of the tournament, according to calculations by global outplacement firm Challenger, Gray & Christmas, Inc.
Though that number might be shocking, many companies encourage participation in office pools and brackets, ABD being one of them. A new OfficeTeam survey suggests that nearly one-third (32 percent) of senior managers interviewed said activities tied to the college basketball playoffs boost employee morale. There's plenty of evidence that through sports and competition, your workforce can become more efficient and productive though boosted moral.
Here at ABD, a vast majority of us participate in the friendly competition that the tournament brackets bring. We are all encouraged to follow along during and after work hours. The company-wide pool fills the office with the spirit of competition between co-workers. This gives us a unique bonding experience that we might not otherwise get to enjoy. All departments come together and some friendly trash talk even occurs from time to time.
With Automated Business Designs in business and supplying staffing industry software for 31 years, we have been able to establish a system that allows for us to enjoy this annual event while still staying on track so no productivity is lost. March Madness isn't going away anytime soon so why not make the best of the situation? Who knows? You might even win it all and get bragging rights for the remainder of the year, like me!
Photo credit: mvongrue
Jacob Wilson is an Account Manager at Automated Business Designs, Inc., software developer of Ultra-Staff staffing software for the staffing and direct hire industry. Ultra-Staff is a full-featured business solution with components for Front Office, Back Office, Mobile and Web Suite. For more information on Ultra-Staff, take the first step with a Discovery Meeting!