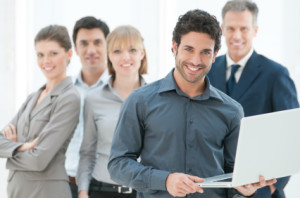 When it comes to hiring candidates you want the best person for the job. When you are involved in the staffing industry, your role is to look for high quality candidates for your clients. Therefore, the best staffing software is essential.
I have seen the staffing industry from all angles. From the candidate's perspective, most are somewhat naive and assume staffing is a simple process. You give a staffing firm a description of what you want in a job and what skills you are qualified in. When I initiated my job search, I had no idea how many staffing companies there were in the United States let alone in Illinois! I also had no idea that so many staffing companies focused on specific industries. Once I found that out it made much more sense as to why it was more difficult for me to find a job that was related to my skills. I needed to go through a staffing company that specialized in what I was looking for.
With the right staffing software, staffing companies are able to search for candidates and client records much easier. I have learned a lot about the staffing industry just from working for a staffing software company. I am not only surrounded by people who developed the staffing software but also people who came from the staffing industry. With this knowledge on both ends, I can see how much work recruiters go through when looking for a candidate. I can also see how effective the software is when searching for the applicant.
For staffing firms that specialize in light industrial, medical, clerical, and many other industries, staffing software that caters to all of these industries is "key". Each industry requires different forms and criteria when hiring potential candidates so these requirements must be uniquely handled. When looking for the best candidate the right staffing software will make the process for the staffing firm much easier. Staffing companies must accommodate candidates and clients. Having self-service tools for clients and candidates, mobile access for quick and thorough response times and other service devices will make the staffing company more competitive.
Once I learned about all the requirements and details that go into the process of finding the right candidate, I saw how important staffing software is to recruiters and staffing companies. It can be a difficult process for candidates to attempt to apply for jobs on their own. Staffing firms provide a valuable service for candidates and can open doors to unimaginable possibilities. As for the client, it can be difficult to find a candidate when you simply don't have the time to search. As a recruiter you are there to make that process easier for both parties. So, it is great to make a recruiter's job easier with the right staffing software to get the job done!
Want to learn more about Ultra-Staff? Take a look at the link below!

Photo Credit: Bravotech.com
Natalie Chrapla is the Marketing Coordinator of Automated Business Designs, Inc., software developer of Ultra-Staff staffing software for the staffing and direct hire industry. Ultra-Staff is a staffing software business solution with components for front office, back office and the web. Natalie's email address is Natalie.Chrapla@abd.net or for more information on Ultra-Staff go to www.abd.net.