Staffing Data Analytics
Staffing Data Analytics with its built-in "AI" is an imperative tool for all staffing companies today.
Visualize your data "in the moment" so that you can react immediately to changing conditions in your business.  From smart dashboards to big data delivered to your email box or mobile device, you can receive the freshest data with a live connection to your database from wherever you are! Our staffing data analytics keep you informed for the best possible decision-making at all times, keeping you in the loop without wasting your time on details that don't matter.
Request A Demo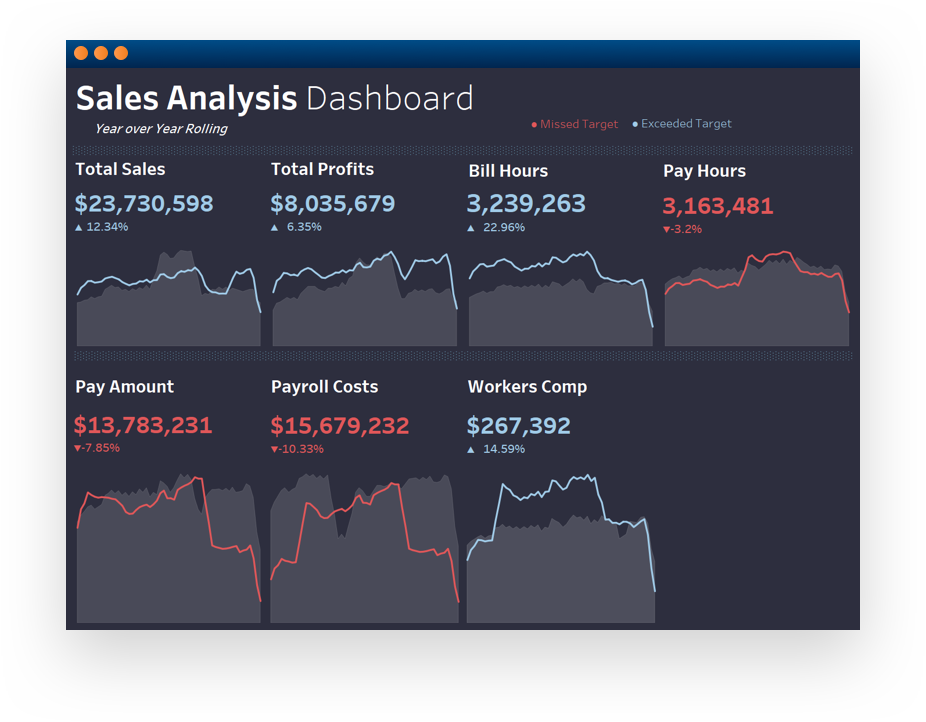 Use the power of your database, powered by staffing data analytics, with these advantages.
A fast connection to your database
Triggered alerts when thresholds are met
Finally, a staffing data visualization tool that is easy to use
Secure slicing and dicing of your big data for "what-if" analysis
An interactive staffing data analytics tool you can't live without.
Interactive and intuitive
Insights to propel your business forward
Ask deep questions
Collaborate
Make an impact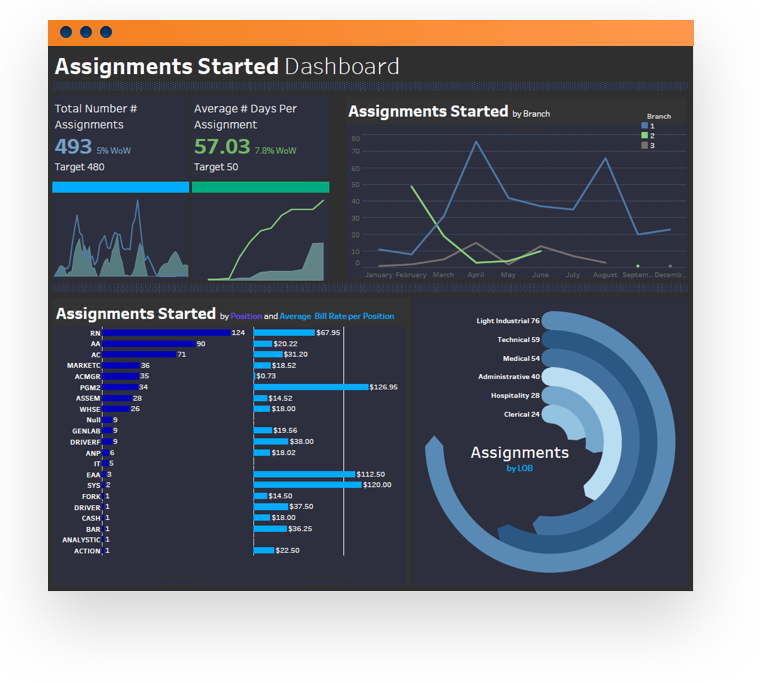 Scaled for the Enterprise
Collaborate
Make intelligent decisions and share dashboards for collaboration at its best. Explore relevant data that tells your story.
Analyze
The data is there and ready to be explored. Use exceptional visuals in our staffing data analytics software to answer questions real-time. Business has to be reactive to compete in today's fast-changing environment.
Easy to Use
Tired of having to ask IT for boring reports that don't tell the entire story? Get what you need fast with ABD's easy-to-use staffing data analytics tools.
Secure Data
Be assured that your data is in a secure environment with permission-only access and delivery.
Syndicate Your Data
With Ultra-Staff EDGE, all of the data you need for your business is securely housed in one data base. Create staffing data analytics visualizations that combine front, middle and back office data so that you can see the entire picture in one model. Simply monumental.


We have been a customer of ABD for over 16 years. Since that time we have grown well over 600% as a company. There is no question that our partnership with ABD, and the use of their
staffing software
 has contributed immensely to our success. The team at ABD is responsive and forward thinking. Most importantly, they are people I enjoy working with. I would recommend ABD to anyone that is considering making their business better.
David Donald | President | PeopleShare


Active Staffing has been an ABD Ultra-
Staff
customer for more than 20 years. In that time, our annual revenue has grown from $10M to $65M and ABD has grown with us. Their all in one solution for front office, back office and CRM, combined with one-click integrations for eVerify, background checks and recruitment ads, create tremendous efficiency for our operation and peace of mind for our leaders. Over the years, three things have made ABD a valuable partner to the Active Staffing team. The owners, John and Terri, are always ahead of the curve on compliance and legislative changes, constantly updating their software to keep pace. The entire team is responsive and available, 24/7. And, they are always open to our suggestions for future updates. ABD Ultra-
Staff
is more than a vendor; they are truly part of our success.
Benny Elzweig | COO | Active Staffing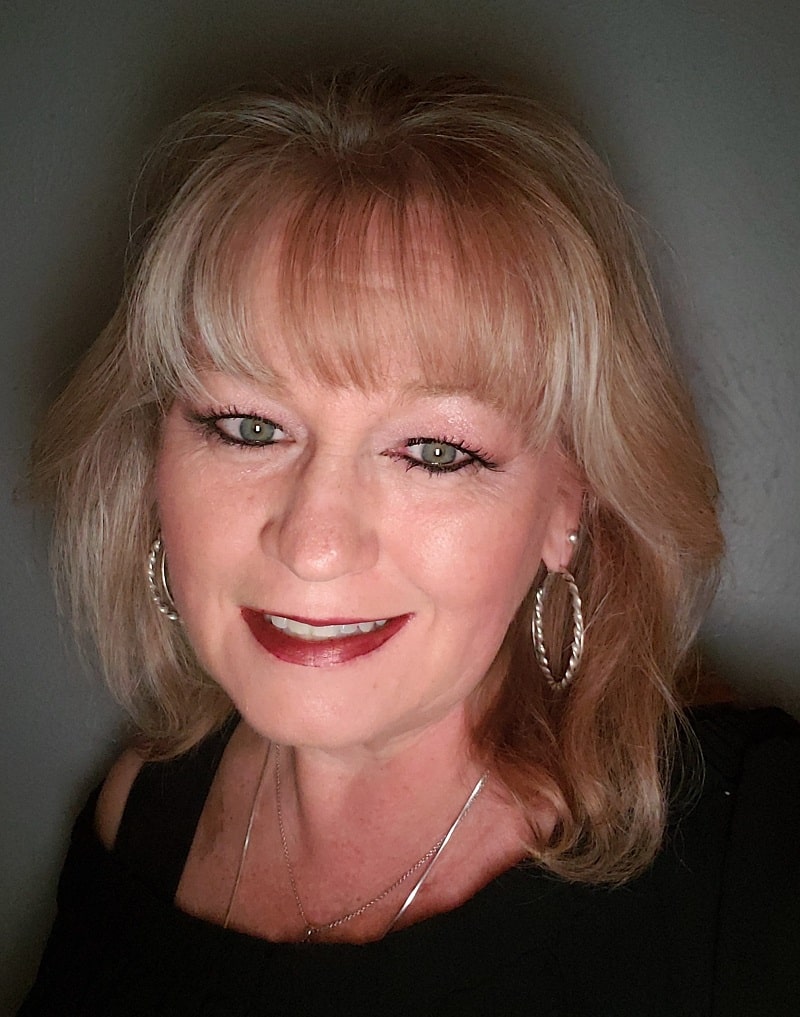 High Profile Staffing has partnered with ABD using Ultra-
Staff
since 2007. In February 2019 we upgraded to Ultra-
Staff
EDGE
to take advantage of the cloud-based system that integrates with several of our other vendors and software platforms. It was a smooth transition to upgrade – literally overnight! Some of the features that we quickly learned we cannot live without are the Dashboard, Daily Planner, Customizable Screens, Job Activity Center, Tableau, Text-Em-All, and access to recorded webinars at the click of our mouse. The support staff at ABD has always been very responsive. They are just a phone call away to answer any questions, and assist with any training.
Wanda Dowdy | VP Administration and Finance | High Profile Staffing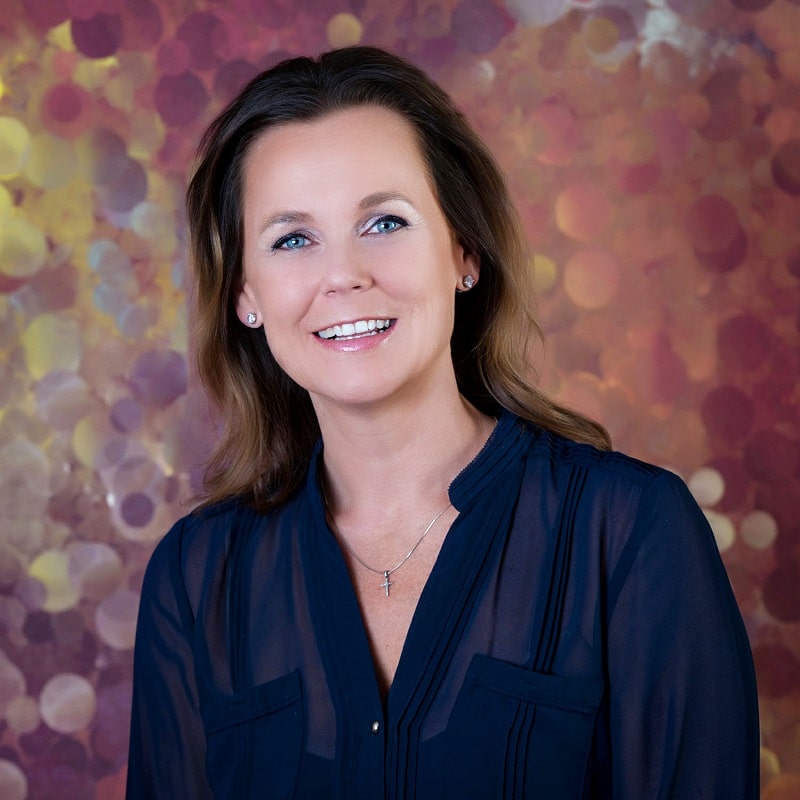 Ultra-
Staff
staffing software is progressive and has been a key component in streamlining our processes and enabling our growth as a company.  The platform allows the flexibility and functionality which is crucial for success. Ultra-
Staff
EDGE
is an all-encompassing software solution: from their seamless integrations with outside services/vendors to an intricate back office.  I would recommend Ultra-
Staff
to anyone looking to improve their business efficiencies or starting a new venture and looking for a customizable solution.  We have truly enjoyed the working relationship we have developed with ABD.  They have a unique way of making a customer feel their voice is being heard.  Their response time and ability to meet their customer's needs is impressive.  The ABD team's customer service is second to none!
Joy Pearson | President and Branch Manager | Source Medical Staffing


Excel Partners has been with ABD since 1996, and while we love the Ultra-
Staff
product, we are even more pleased by the service we get from them. I've never worked with a staffing software company that is as responsive and helpful as ABD. We call them with a great deal of confidence that our issues will be addressed quickly, accurately and thoroughly. We feel that Ultra-Staff has contributed significantly to our growth and overall success. ABD has been an excellent partner through the years. We would definitely go with them again, and we're looking forward to many more years in partnership with ABD.
Gary Gilbert | Principal | Excel Partners


Ultra-
Staff
is integral to the success of our business in so many ways. It's integrated our entire business… from strategic front office tools, to comprehensive pay/bill, web integration and more. Our clients, applicants and employees benefit every day from our system.
Susan Young | President | The Mahone Group


The Ultra-
Staff
suite of staffing software products has allowed us to streamline our staffing business process providing more timely response to our client's needs. The scheduling module in particular allows us to quickly and efficiently select applicants for job orders with its drag and drop feature.
Dan Folino | Director of Information Technology | Minute Men Staffing Services
Frequently Asked Questions
We've put together the most common questions we get asked about Ultra-Staff EDGE front office software and back office software. If you have a question that you can't find here, please contact us directly for more information.
Contact Us
Great question! Ultra-Staff EDGE offers full CRM staffing solutions including pipelines, quota tracking, intense search tools and an integration with popular marketing automation products for a full-service model.
Yes! Produces standard or customized financials by EIN.
Automated Business Designs is completely focused on the staffing industry. ABD is the most experienced partner, having serviced the industry since 1982.
ABD customers are hosted at a highly secure data center with strong protocols and cloud management for security and high uptime.
ABD services a wide range of staffing from day labor to high level direct hire placement. Ultra-Staff EDGE's customizable interface contains tools for every level of staffing.
Drill Deep into Your Staffing Data with Ultra-Staff EDGE Data Analytics