A Positive, Easy, Convenient Staffing Experience
November 22, 2022
What do Netflix®, Apple®, and Amazon® all have in common? They offer a positive, easy, and convenient consumer experience. Netflix offers good content for people to continue to subscribe to the streaming service. When browsing for shows and movies, you can easily continue watching a show from where you left off, you can browse by category and the genre you are looking for, you can even receive suggestions on what you might like based on what you previously watched.
Apple offers consumers the whole experience.  Users can link their iPhone information to their computer, upload data to the cloud for easy storage and access, when getting a new iPhone data is easily transferred to the new one. If you have a question or trouble with your Apple device, you can simply take it to the Apple Genius for service. People using Apple products keep using Apple.  They don't want to change because they are invested deeply in the brand.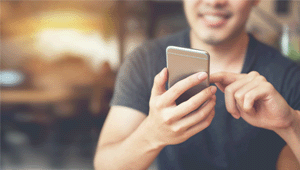 Then there is Amazon. They offer a convenient shopping experience.  Anything you need can be purchased right from Amazon and can be received in a day or two through Amazon Prime. They make returning items even simpler by creating a label for you and all you need to do is drop it off at a nearby Amazon location or UPS store.  Netflix, Apple, and Amazon all offer that positive, easy, convenient user experience.
Top businesses perfect the buying and user experience. When someone begins using a service, they want it to be positive, hassle-free, and convenient. They want the experience to be streamlined and offer tools for them to access the service right at their fingertips.
Staffing Should be Easy and Convenient, Too
Think about your customers and candidates. Customers go to you because they don't have the time to find workers. They want your expertise; they want to focus on their mission-critical items and leave recruiting top talent up to you. How can you improve their experience, so it is positive, easy, and convenient to work with you?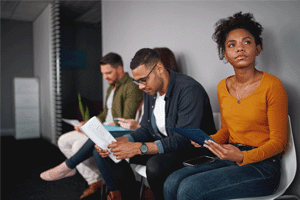 Candidates are no different as well!  It's not easy finding a job. Candidates rely on you to find opportunities they are a good fit for, to lift the stress of endlessly searching for a job on their own, and to eliminate all of the hassles that go into looking for a job. How can you provide a better positive, easy, and more convenient experience for your candidates? How can you provide YOUR customers and candidates with an experience that makes them want to keep using YOUR service for years to come?
Before we dive into your customer and candidate experience, let's first look at the top staffing challenges this year.
Top Staffing Challenges this Year and the Power of Referrals
Some of the top challenges reported by staffing agencies are finding qualified candidates and getting candidates to respond. A recent industry survey also showed that referrals were one of the most effective ways to find candidates and customers.
How can this all tie back into the candidate and customer experience?  It first shows that referrals can be an effective source to begin a positive staffing experience for candidates and customers. It can also be a way for staffing companies to resolve some of the recruiting challenges they are facing.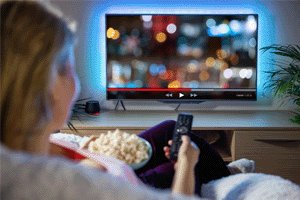 If we think back to why we decided to subscribe to a service like Netflix. It may be because someone recommended Netflix and the content on the service. Or perhaps someone recommended a particular show or movie to watch. Because of that recommendation, you are already on the path to a positive experience because someone you trust and know thought you would also enjoy that content. You trust the person that referred you to Netflix.
Referrals are a powerful way for you to leverage the start of a strong, positive, and long-term relationship with your candidates and customers. If a referral strategy is not already in place within your staffing company, think of a strategy to receive candidate and customer referrals. Perhaps it's a quarterly email campaign you send to customers, or you send an email or text to candidates who are happily working on an assignment and see if they have any referrals. Once you have your outreach strategy, you'll need to put together an incentive package. What can you offer customers and candidates for providing a referral? Maybe you can give customers a discount or credit. For candidates, offer a bonus, free subscription to a service, etc. Whatever the incentive is, you want it to be enticing so people are drawn to provide quality referrals to you.
What Do Staffing Customers Want?
If you begin working with a referral, then you are already on the road to a positive experience. If not, you may have to work on building a little more trust initially with your customer. At the end of the day though, whether you got the business through a referral or cold call, right off the bat you want to offer a good experience that impresses the customer. So, how can you do that?
Put yourself into your customer's shoes. If you were working with your staffing company, what kind of experience would you hope for?  Automation of tasks, strong communication, the recruitment of top talent, and quick fill of job orders are a handful of some of the top things that I would look for in a relationship.
1. STAFFING CUSTOMERS WANT AUTOMATION
Everyone wants to be able to access everything at their fingertips. If you think about Amazon, you don't need to call or email Amazon to place an order. Everything can be done online or even right from the Amazon Mobile app. Amazon offers convenient self-service tools to do everything you need to do without disrupting your day.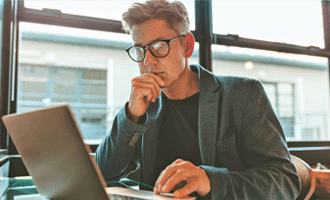 The same can apply when working with your customers. What self-service tools can you provide to automate your communication and processes? A customer web portal can be incorporated into your customer relationships if it isn't already. Customer web portals provide online tools for your customers to access everything they need.  This can include viewing candidate submittals from your staffing agency, viewing open invoices, viewing open job orders and their progress, viewing and approving timesheets, and even viewing and exporting reports. The portal may allow customers to enter new orders that need to be filled by your staffing agency.  Some web portals may even allow for the ranking of candidates, so you know which candidates to proceed with. All of these different tools allow for customers to effortlessly access everything they need at their own time.  Offering a mobile customer portal for customers to access on their phone or tablet is an additional convenience that can be offered to customers.
If you are not already using a customer portal, reach out to your staffing software provider to see if they have a customer portal you can incorporate into your process.
2. STAFFING CUSTOMERS WANT COMMUNICATION
Ease of communication and regular communication is also essential when communicating with customers. In your first meeting see what the best form of communication is. Do they prefer email, text, or phone calls?  If you are submitting candidates via the customer portal, outline what that process looks like. Do they want an email or text notification when a candidate is submitted on the portal?  When you begin working with a new customer outlining the process and identifying the best way to communicate is essential to fostering a positive working relationship. Everyone communicates differently so identifying the best way to communicate with each customer that is most convenient for them will set your relationship up for success.
3. STAFFING CUSTOMERS WANT RECRUITMENT OF TOP TALENT AND QUICK FILL OF JOB ORDERS
Recruitment of top talent and quick fill of job orders is, of course, one of the most important aspects of a relationship with a customer. As noted earlier, referrals have been reported as one of the most effective ways to find candidates. Direct sourcing, Indeed®, LinkedIn®, and the use of existing candidates in your database were also some of the top ways to find candidates.  Are you utilizing any of these avenues currently to find top talent?  If not, see if there is more you can be doing in these areas.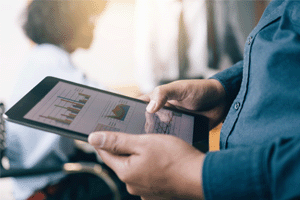 At the same time, what is working well for your staffing company when recruiting top talent? Data is everything. Utilize the reports in your staffing software to pull your top referral sources. Know the most successful ways you find and place candidates and make sure you are capitalizing on those sources. If Netflix no longer had good shows or movies, you may unsubscribe from that service. The same can go for your staffing agency. If you aren't providing top talent, it's hard to maintain long-term relationships with your customers.
Do you know the average time it takes you to fill a job order?  This is important to know and constantly assess as well. Is it generally quick? If it's too slow, what is causing the bottleneck in the process? How can you improve the average time to fill a job order?
Knowing your data and these stats is essential to constantly improve your processes and keep your customers happy. Impressive data can also help when you are trying to gain new business! Do you have a quick average time to fill? Use that when marketing to prospective customers.
4. STAFFING CUSTOMERS WANT SPECIAL OFFERINGS
So far, we have discussed the automation of tasks and offering convenient self-service tools to your customers. We discussed the importance of identifying the right form of communication with each customer to foster ease of communication. We also discussed ways to recruit top talent and identify your average time to fill a position so your recruiting processes can constantly be improved. These are all ways you can give customers that complete positive, easy, and convenient experience when working with you.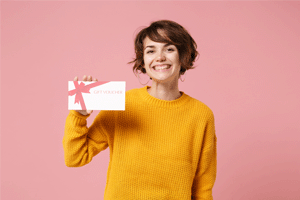 One way to put a cherry on top of the customer experience is to provide a special annual offering to show your appreciation of their business. We have all received a coupon in the mail for our birthday.  Why not provide an annual anniversary discount to them around the time of their anniversary working with you?  Or maybe around your main point of contact's birthday, you can offer something special.  It can even be a gift around the holidays to the company. An annual offering or gift shows your customers you appreciate them and adds a unique touch to the overall customer experience that makes them want to keep working with your staffing agency.
What Do Job Candidates Want?
Now let's move on to the candidate experience. Just as the customer experience, put yourself into the shoes of your candidates. If you were a candidate, what would you want out of a staffing agency?  What would you want your candidate experience to be? Simple application, strong job opportunities, good communication, and a positive overall job seeking experience are some of the top attributes that come to mind. If you further put yourself into your candidates' shoes think of some of the top pain points they experience when looking for a job.  Generally looking for a job is not easy, it's time-consuming, and stressful. How can you provide candidates with an experience that makes them keep coming back to you when looking for a new job?
1. JOB CANDIDATES WANT A SIMPLE APPLICATION
It all beings with the application.  This is comparable to the first time you create an account on a website or with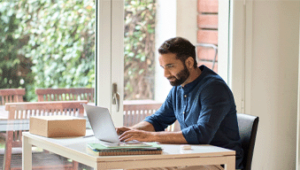 a streaming service. If creating an account involves many steps and is a hassle, you may think twice about making an account. Likewise, if your application is cumbersome then it will be an immediate turn-off for candidates.  Consider keeping the application simple so you receive all the necessary information you need.  Later, you can gather more information as you begin working with them.  A complicated application will turn candidates away and hurt your completion rate. Start the candidate experience off positively by providing a simple application to get candidates in the door.
2. JOB CANDIDATES WANT STRONG JOB OPPORTUNITIES
It goes without saying but having good job opportunities available to candidates is a necessity for them to keep coming back and working with you. On your website make your niche clear so job seekers know if your staffing company is a good fit for them. Stay true to that niche and constantly evaluate your business portfolio to ensure you are providing job opportunities that match your company's mission. Monthly, it may be useful to pull a report on candidates that entered your system but have not been placed yet and evaluate why that is.  Is it because the candidate wasn't interested in the opportunities you provided, or were they not a good fit for a position? If the candidate wasn't interested in the opportunities you provided, see if there is anything you can do going forward to meet the needs of candidates that might be looking for similar opportunities.
3. JOB CANDIDATES WANT GOOD COMMUNICATION
Good communication is also key for a positive candidate experience.  A complaint that you often hear from job seekers is the lack of communication from the recruiter. As soon as you start working with a job seeker, you are like their mentor throughout their job-seeking process. They rely on you, so it's important there is consistent communication and updates throughout the process, so they know where they stand.  Communication should never end with a candidate, even once they start working.
When your candidate is placed, be sure to send a message the day before they start working wishing them luck on their first day. Consistently check in as well to see how the job is going and ensure that they are happy. As mentioned above, you are like a mentor to candidates. Knowing that you are there and showing you care will significantly improve their candidate experience. Why wouldn't they want to work with you going forward if you have been like a personal cheerleader for them?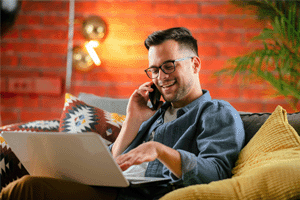 As with your customers, you also want to establish the best form of communication in your initial meeting with the candidate.  Do they prefer text, email, or phone calls? What is the best time of day to communicate? Candidates may not want to be bothered during work hours. You want to establish the best way and time to communicate with candidates, so it is convenient for them.
More staffing companies are also incorporating chatbots for after-hour communication.  If a candidate has a question, they will receive a response from the chatbot until the recruiter is available during business hours. This is a way to provide 24/7 communication with candidates.  It can especially be handy if the candidate has limited availability during the day to communicate with the recruiter.
4. JOB CANDIDATES WANT SELF-SERVICE TOOLS
As with customers, candidates also want self-service tools that enhance their candidate experience. Do you have an employee portal for candidates where they can enter time and availability, view their schedule, search for jobs, and upload and view employee documents?  If so, do you offer this same portal on mobile so they can access this right at their fingertips when on the go?
Does your staffing company offer a mobile app to candidates where they can do the above, in addition to, apply for jobs, accept interviews and assignments, view career resources, and more? These are all tools that enhance the candidate's experience as they are looking for a job and throughout their assignment. Self-service tools are convenient for candidates, it keeps them engaged with your staffing company, and it can help set your staffing company apart from the competition.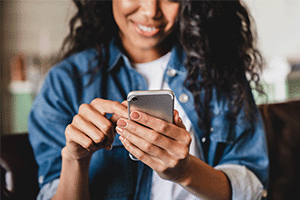 Self-service tools also increase the candidates' investment in your staffing company. If they are familiar with the tools you use and can access all of their previous employee documentation (paychecks, 1099's, etc.), they become deeply invested in working with your staffing company.  Think back to Apple. Everything is connected to other Apple devices and your cloud. If you switch to Android®, you lose that connection and your data. If a candidate decides to work with another staffing company, they are no longer able to access their employment history and the tools they are used to through your web portal or mobile app.
The Best Staffing Experience
A simple application, strong job opportunities, good communication, and self-service tools all contribute to a positive, easy, and convenient candidate experience.  Likewise, for a customer, automation, communication, recruiting top talent, the quick fill of job orders, and special offerings can all contribute to a positive, easy, and convenient customer experience. Think about your processes, is there anything else you do or can incorporate to leave your customers and candidates with the best staffing experience that makes them keep coming back?  Staffing is no different from the services Netflix, Amazon, and Apple provide, so why can't staffing provide a similar experience?
This superior customer and candidate experience is possible with Ultra-Staff EDGE, an all-in-one solution that ticks all the boxes. Get in touch with us today and find out what Ultra-Staff EDGE can do for you.