Back Office Solutions for a COVID-19 World
April 23, 2020
Article provided by Benny Elzweig, CEO, Sunset Cove Solutions— an exclusive partner of ABD. 
Critical Questions & Viable Options
Where is your staffing company's business today?
Maybe you serve a niche that is experiencing tremendous growth during the COVID-19 pandemic, like healthcare or IT. Perhaps you work with companies like Amazon, Walmart or Lowes that are hiring thousands of people to meet coronavirus-related demand.
You could be in the middle of a frightening downturn if you serve client companies that have closed temporarily or permanently as a result of the pandemic. Sectors like hospitality, travel and manufacturing are being hammered by challenges that were unimaginable just a few months ago. Maybe their pain has become your pain, too.
Regardless of where your business falls on the continuum, nearly all staffing companies today share these three experiences: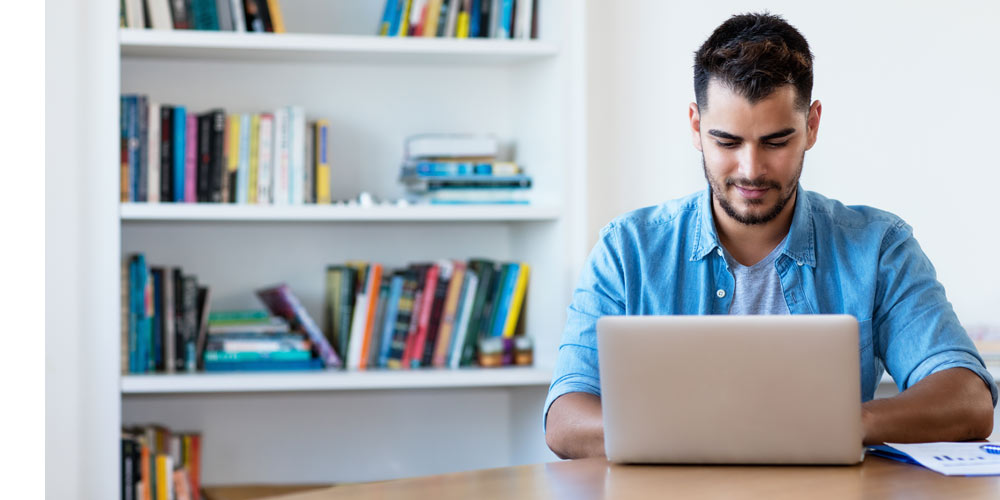 Your leadership role now includes care and empathy for the health and safety of your employees, clients and associates.
You and your staff are working from home
You're experiencing a high degree of uncertainty about the future
You're probably not thinking about growing the business, the efficiency of your back office, and investing for the future.
Instead, most staffing companies are thinking about right-sizing their operations to survive the pandemic. They're struggling to figure out how much they're willing to invest to keep the doors open. They're asking questions like: Do I stay open and try to stick it out with minimal changes? Do I close or consolidate locations? Furlough or lay-off employees?
And the biggest question of all may be, how can we change our processes today so that we are in the best position to accelerate after the crisis is over?
Now is the best time to answer these questions for your staffing business.
Start with this critical question: how can we maximize the efficiency of our staff members?
Payroll & Invoices
The staffing industry survives on paying people and invoicing clients. That's the basic business model. In times of uncertainty, it's wise to ask how you can enable these two complimentary tasks to work seamlessly if you reduce your headcount to cut costs, if staff members become infected with the virus, or if there is turnover.
Nearly everyone is working from home no matter what business you're in; it's the new normal. And it's complicated. Managers we speak with are trying to figure out how to get recruiters, salespeople and operations managers to work remotely and fill orders. The added pressure of processing payroll and invoices is almost too much to ask.
Outsourcing your payroll and invoicing can be a smart move today. The cost of outsourcing these tasks is a percentage of payroll, not a markup. When you price it out, vs. the hard costs of FTE or the soft costs of DSO and reduced cash flow, outsourcing your back office is sensible and appealing.
WFH & Real Estate
Because the Work from Home model has proven to be viable, it is likely to remain part of your staffing company as the country emerges from the COVID-19 crisis. Now is the time to think about the money you're saving with the WFH model and whether it will make sense to provide office space for each person on the team in the next six months or six years. Take a hard look at your real estate needs.
Consider what functions you can centralize or outsource to maximize the efficiency of each staff member, the space they operate from, and the business at large. When you centralize or outsource things like back office functions, you can let go of expensive branch office locations and corporate leases. When you combine tasks and roles, employees can be more focused and productive.
With fewer real estate contracts and long-term leases, you gain flexibility. Roles can be repurposed to take advantage of changing conditions and trends. Cash flow can be shifted into investments that propel your growth.
WOTC
Worker Opportunity Tax Credits can be a boon to staffing companies. Your firm may already be collecting WOTC forms from your temporary employees and benefitting from this program. But who does the legwork? Is that person still on your team? Do they have the resources to handle WOTC processes from home?
Outsourcing management of WOTC eligibility and paperwork to your third-party payroll partner can pay big dividends. It centralizes this task with specialists. It ensures your company has the reports it needs to analyze your workforce and assignment history. And it gives you insight into the tax credits and cash flow you can expect from WOTC so you can forecast how much money you'll be able put back into the business.
Accounts Receivable, Cash Applications & ACH
Who is depositing the checks your business receives each day? Who is making sure your aging is correct? These basic accounting functions still need to be handled, regardless of the pandemic. This is another back-office function that can be outsourced, ensuring the flow of cash in and out of your business.
There's another COVID-19 reason to shift your accounts receivables away from paper checks and toward ACH: ACH requires little to no human contact and can be done in a "stay at home" world. By definition, it's virtual so the social distancing concerns of handling mail and banking become moot.
When you outsource your cash applications or shift your receivables to ACH, you'll get paid faster. Your cash flow will become more predictable. Your DSO will drop. Third party plug-ins like PayPal can make ACH easy to implement.
Use this time to think creatively about how you're going to get paid, making ACH more attractive to your clients. Could your staffing company lowering its bill rates by a percentage, offer a rebate on the total amount billed and paid, or refund credit card processing fees if clients opt into credit card payments instead of ACH?
Strength in Diversification
Just like investment counselors advise diversifying portfolios to safeguard assets, staffing companies are wise to consider diversification to protect their business.
Diversification is about knowing your business. Do you really want to be in the business you're in today? Can you shift your product or sector mix so that you're less vulnerable to the next crisis?
Sector diversification is one route to take. If you're specialized in light industrial, what would it take to add healthcare or legal staffing to your business?
Geographic diversification is another option. If you have a branch or client in a growing market, think about investing more there to take advantage of local economic trends. Likewise, if you find yourself in a shrinking market, now may be the time to cut ties and move into new geographies that are on the way up.
These are not easy decisions to make, but with the freedom of time that COVID-19 is affording many staffing company owners, now is the time to think, plan and pivot. The next global crisis, a terrorist attack or natural disaster, even a significant legislative change has the potential to wipe out your company.
Right Size the Right Way
It can't be overstated: the staffing industry is operating in unprecedented times.
To survive and thrive, use this time to right size the right way. Outsource where you can, especially critical back office functions that require specialized expertise. Let go of the details and leave them to others.
Focus on how you can grow your business, taking steps like centralizing operations, reducing real estate commitments, shifting receivables to ACH, and diversifying.
In short: focus on improving your operation when things are bad for greater success when things are good.
About Sunset Cove Solutions:

Sunset Cove Solutions provides back-office services to staffing companies, allowing them to focus on growing their business. Working in exclusive partnership with ABD, Sunset Cove's services include payroll processing, cash applications, accounts receiving and consulting on back office processes. What is unique about Sunset Cove is that we log into your Ultra-Staff Back Office so the data stays with you. Learn more at sunsetcovesolutions.com.