A Secret Guide to Chicago's Hidden Hotspots
September 21, 2017
We love having our colleagues in our hometown of Chicago, Illinois! If you're passing through, we want to make sure you feel right at home!
Our beautiful, bustling city is the source of some of the nation's tastiest foods and most iconic attractions. Here in Chicago our culture runs just as deep as our pizza.
We put together a list of some of the best hidden hotspots you won't want to miss during your time in the Windy City. We're breaking it down for you by restaurants, bars, things to do, and some of our favorite neighborhoods!
EATS:
You can't come to Chicago and NOT get a Chicago-style hot dog—and Gene & Jude's is arguably the best place to get one. It's located just outside of the city near O'Hare Airport. People from all over make the trip just to get their hands on a Gene & Jude's dog and hand-cut fries. Just be warned, whatever you do– DON'T ask for ketchup on your hot dog!!!
2720 N. River Road, River Grove, IL
More Hot Dog Spots:
Superdawg Drive-in: 6363 N Milwaukee Ave, Chicago, IL 60646
The Wiener's Circle: 2622 N Clark St, Chicago, IL 60614
Byron's Hot Dogs: 1701 W Lawrence Avenue Chicago, IL 60640 | 1017 W Irving Park Chicago, IL  60613
They've been serving up great Italian Beef since the 1930's. It's the best place to get your hands on juicy seasoned thin slices of beef, spicy and sweet peppers all on an Italian-style roll. They have many locations across the city including one less than two miles away from the convention center!
More Italian Beef Options:
Johnnie's Beef: 7500 W North Ave, Elmwood Park, IL 60707
Mr. Beef on Orleans: 666 N Orleans St, Chicago, IL 60654
Portillo's: Many Locations across Chicagoland
Maybe Lou Malnati's isn't such a secret, but it's undoubtedly the best place to get your hands on Chicago's most famous food, DEEP DISH PIZZA! This pizza has it all — ooey-gooey cheese, great sauce, and a crispy buttery crust! There are dozens of locations across the Chicagoland area…so a perfect pie is never too far away!
Other Deep Dish Pizza Places:
Pequod's Pizza:  2207 N Clybourn Ave.  Chicago, IL 60614
Giordano's: Many Locations across Chicagoland
If you like burgers and music this is the place for you! Kuma's is known for its creative burgers all named after heavy metal bands. From the Slayer to the Black Sabbath, you won't want to put these giant burgers down. They also have a huge beer and whiskey selection and some seriously delicious macaroni and cheese.
2900 W Belmont Ave, Chicago, IL 60618 | 666 W Diversey Pkwy, Chicago, IL 60657 | 1570 E Golf Rd, Schaumburg, IL 60173
This long-time Chicago cafeteria-style eatery has the #1 corned beef sandwich in the city. It's right on the edge of the loop, only ten minutes away from the expo! A great place to stop for a sandwich and a cup of soup!
1141 South Jefferson Street Chicago, IL 60607
Best known for their filled cupcakes and fun atmosphere, Molly's is the perfect spot for an after dinner sugar craving!
2536 N Clark St, Chicago, IL 60614 | 419 E Illinois St Suite 120, Chicago, IL 60611
DRINKS:
A spy themed bar for a fun night out for dinner and drinks! SafeHouse is full of secret passages and hidden doors. This bar is so secretive in fact, you'll need to retrieve a password to get in!
60 E Ontario St, Chicago, IL 60611
This 'Beercade' will leave you feeling nostalgic for the days of pinball and classic video games.  Not only are all of the vintage games free to play, they also have dozens of craft brews to enjoy.
213 W Institute Pl, Chicago, IL 60610
A great place if you're looking for something a little more upscale, but just as fun. Coco Club brings the history of a prohibition era speakeasy to the present. Be prepared for fresh cocktails and great music. Reservations and dress code required.
3350 W 47th St, Chicago, IL 60632
If history is your thing, you can't miss this lounge that's more than 100 years old. Green Mill was even a favorite spot of legendary Chicago Mobster, Al Capone. The vintage atmosphere is complete with live jazz music.
4802 N Broadway St, Chicago, IL 60640
Since the 1930's this hole in the wall has been home to some incredible performers, making The Hideout Chicago's most iconic dive bar. It's known for showcasing everything and anything alternative from punk rock, indie, and even country. Don't let the building's exterior scare you away, stop on by for good drinks and fast service.
1354 W Wabansia Ave, Chicago, IL 60642
Things to Do:
This park offers a quiet green space with playful statues of your favorite Wizard of Oz Characters. It's great place to take a walk and take in Chicago's beautiful weather.
2021 N Burling St, Chicago, IL 60614
The tour gives you a sample of some pizza joints off the EATEN path. You'll get a taste of a couple different Chicago neighborhoods too!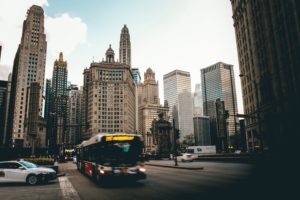 See some from familiar sights from nearly 100 big screen movies filmed in the city. Sit back and watch movies including 'The Dark Knight', 'Ferris Buller's Day Off', and 'My Best Friend's Wedding' come to life before your eyes. 
Take a trip back to Chicago's Gilded Age. The museum is meant to display the architecture of the 19th century mansion and the historically accurate artifacts that fill it.
40 East Erie Street, Chicago, IL 60611
Immerse yourself in Chicago, and learn more about the history that makes our city so great. Lincoln's Chicago, Sensing Chicago, and the Fifth Star Challenge are just some of the exhibits the museum has to offer.
1601 North Clark Street, Chicago, IL 60614
Places to Go:
Lincoln Square:
You won't want to leave this up and coming neighborhood. Lincoln square boasts the charm and history of the past with plenty of cozy shops and stops for you to enjoy.
While you're there check out: Gene's Sausage Shop, Timeless Toys, Old town School of Folk Music, Savory Spice Shop, Merz Apothecary, The Chopping Block, The Book Cellar, Amy's Candy Bar, Ampersand Wine Bar, and Rock & Roll Vintage.
Wicker Park:
This trendy neighborhood has something for everyone– eclectic shops, renowned restaurants and bars, great coffee cafes, and big name retail boutiques.
While you're there check out: Reckless Records, Myopic Books, Wormhole Coffee, Quimby's Book Store, Antique Taco, and Piece Brewery & Pizzeria.
Andersonville:
Andersonville is a quaint neighborhood filled with Swedish heritage. It's a great spot to pick up something sweet and wander around. Shopping in Andersonville includes everything from small quirky shops to boutiques carrying designer knock-offs, jewelry, and other great gift items.
While you're there check out: The Swedish American Museum, First Slice Pie Café, Candyality, Hopeleaf Bar, M.Henry, Hamburger Mary's, Alley Cat Comics, and Woolly Mammoth Antiques and Oddities.
Evanston:
If you need to escape the hustle and bustle of Chicago make a short trip right outside of the city to Evanston. It's the home of Northwestern University, so there's plenty to do! The college town borders Lake Michigan so you can expect some pretty picturesque views!
While you're there check out: Space, Bat. Bar, The Stained Glass, Evanston Ecology Center, Block Museum of Art, and the Evanston History Center.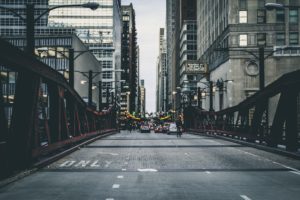 This is only a small sampling of everything our great city has to offer! Don't be afraid to wander around, get lost and discover your own favorite spots! We hope you fall just as in love with this city as we are. We can't wait to have you here!