How to Use Your ATS/CRM to Gain New Business in a Recession
April 22, 2020
Learn about key searches and essentials tools to take advantage of in your ATS/CRM as you search for new business.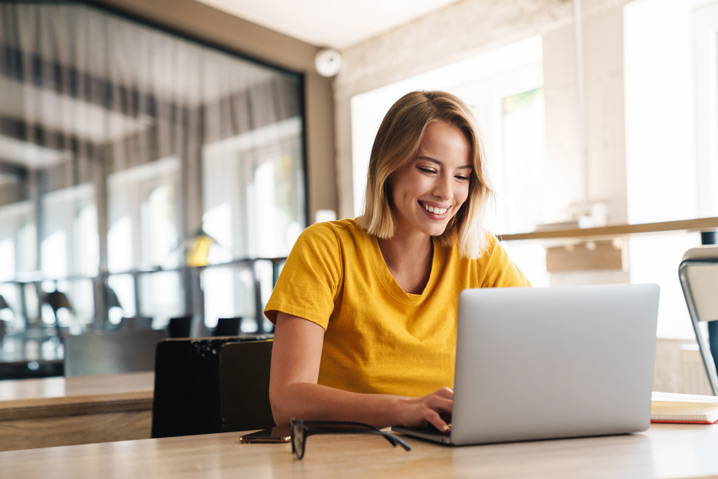 Are we in a recession? Some experts say we are already in a recession, some say one is coming, and others predict our economic future will be something we haven't seen since the Great Depression. While all of these scenarios are unsettling, there is always opportunity to gain new business and thrive, even when times are tough. Your business strategy will most likely have to change in a recession, but the steps you take now can help prepare you to come out on top when all of this is over. It's never too late to prepare for what's to come or, for this matter, what is already here.
Before we dive into how you can use your ATS/CRM to find new business, first we have to identify a few key components. The first is identifying which industries are thriving and are in high-demand. Second, identify the industries in which you have the means and most potential to do business with. There may be industries you haven't explored before, there may be industries you've done business with in the past, and there may be new business opportunities in some of the industries you currently do business with.
To help you get started, here is a list of some of the industries in high-demand:
Food/Alcohol/Grocery
Medical Staff
Medical Device
Pharmaceutical
Manufacturing
Delivery Services
Trucking/Railroad
Paper Products
Antibacterial/Cleaning Products
Administrative
Online Education & Remote Learning
Lifestyles of Health & Sustainability/Wellness
IT/Accounting/Legal
Printing/Publishing
Telecommunications/Cable
As you look at this list, do you potentially see new opportunities?
Searching Your ATS/CRM for New Business
Once you have the list of industries you want to target, it's time to use the search capabilities in your ATS/CRM to find you specific opportunities.
Search by Client Industry Code, Status, and Location
The first and most basic search you will want to perform is by client industry code, status, and location (if you are looking to staff in a specific area.)  The industry codes will be the codes you setup in the software affiliated with each industry. Status is important, because it will determine if you are searching for companies that you are 'actively' working with or 'inactively' working with. You can perform both searches.  See if there are companies you currently work with that you can reach out to. Then perform the same search with 'inactive' clients. These could be clients whose business you lost or never had the opportunity to work with. For location, maybe you want to try to help staff for businesses near you. It can be a way to first narrow your search to local businesses. Explore these different searches and see if there are any potential opportunities.
If your software has the ability for a "full text search", this is another great search option. A "full text search" is an advanced search feature that searches for key terms in each client profile. So, if you want to search for "medical", it will search all clients that have the word "medical" somewhere in their profile, whether that is in an email, a text message, a note, a comment, etc.
Search by Date Last Contacted
You can also search by Date you last contacted a client.  This search can be used in conjunction with the above search criteria. Searching by Date is useful if you want to identify clients you have been in contact with in the last six months. You can also search for clients outside of this time range, if you want to find clients you haven't been in touch with for a while. This search can especially be handy if you want to find 'inactive' clients you haven't reached out to recently. Maybe the last time you reached out they didn't have staffing needs, but now they do.
Search by Job Orders
You can also search by Job Order based on specific industries you have served in the past. This will allow you to identify opportunities that you had in the past that fit the in-demand opportunities you are looking for today. There may be clients on the list that you haven't been in touch with for a while. Reach out to them and see if they have jobs they need to fill.
Search by Candidates Employment History
Another unique search is by Candidate Employment History. You can perform a candidate search and target specific industries candidates have worked in, in the past. By doing this, you can identify new clients you might not have in your database. You can start off by performing a search of candidates you have added in the last couple of years.  This will give you a manageable list to work through. As you go through clients that fit the industries you are looking to dive into, see if they are in your database, if not add them and give them a call! A "full text search" can also come in handy here to search a candidate's profile and resume for key words.
Make Favorites Lists
As you find clients, you want to add them to a favorites list. Some software solutions have the capability to add to a favorites list right in the software. If you don't have these capabilities, you will still want to create a favorites list in a separate spreadsheet. As you are searching for clients, add them right away to your favorites list so you don't lose track of them. As a best practice, make a list for each industry you are looking to target so your lists are organized when it comes time to calling.
The Special Offer
You have your favorites lists, you have the industries you want to target, now you have to decide what you are going to offer these clients. Think about your marketing plan, what incentive can you provide the client to work together? Depending on the industry, you may need to come up with different packages that incentivize your partnership. What will entice a client to work with you rather than your competition? Perhaps you can offer special subscription options, fixed rates, free training of some kind, etc.
Divide and Conquer
Now that you have your targeted lists and marketing plan per industry, it's time to call! First you will need to decide if you will be calling all of the clients or if you will be dividing it up among your team members. If your software has the capability to add clients directly to a daily planner, it is a quick and streamlined way to do it right in the software. Otherwise, you can share each list you made with your team members.
Sending Follow-Up Emails and Text Messages After Calling
After you call each client, a best practice is to send a follow-up text message or email, whichever is most appropriate for the client you are working with. Sending a follow-up message will reiterate the conversation that just took place. If you don't have the mobile number of a prospect you are working with, you can ask if they would prefer an email or text message follow-up. If they prefer a text message, then you can ask for their mobile number.
To streamline the follow-up communication, create text and email templates that you can use for each client and always remember to customize it to make it personal. You can easily do this by adding the contact name and company. Some software solutions allow you to create templates right in the software and through the software it will automatically customize the name, company, and other fields based on the person you are sending the message to.
The Candidates
The clients are only one piece of the puzzle. We can't forget we also need to line up candidates to fill the opportunities you are bringing in. As you begin marketing to clients, you also need to begin searching for candidates. Use the search capabilities in your ATS to search by industry, position, skills, employment history, location etc. And don't forget about that important "full text search" capability if you have it.
You can also search by "active" and "inactive" candidates. There may be some candidates you aren't working with currently, but are looking for jobs or are open to making a switch. Scour your ATS and begin making favorites lists so you are prepared to begin calling these candidates when new job opportunities emerge.
As with clients, remember to follow-up with candidates with a text message or email. Have your templates ready to go so you can easily send them a follow-up communication.
In Summary
Remember there is always someone buying in a recession and there are always industries booming. You just need to find those industries and target the ones you have the most potential to work with. From there, use the robust capabilities of your ATS & CRM to find those clients and candidates.  You don't always have to search the web for new business or candidates, sometimes they are right in front of you.
Is your current ATS/CRM holding you back? Schedule a complimentary discovery meeting to learn the capabilities of an all-in-one staffing software solution.
---
Get Started Today
Ultra-Staff EDGE is the most complete front and back-office solution in the industry. Ultra-Staff EDGE offers a customizable user experience to make staffing software and recruiting more efficient than ever.
What you will experience in an Ultra-Staff EDGE demo:
A personalized demonstration of the software designed specifically for your company and industry
An overview of key features and functionality to see how your entire team would utilize Ultra-Staff EDGE
A powerful, unmatched ATS and CRM solution that will help your company increase profitability
How Ultra-Staff EDGE users benefit from an all-in-one solution with Front and Back Office, Web Portals, OnBoarding, Mobile, Data Analytics, and more