New Year, New Decade, New Staffing Software: Part 1
January 14, 2020
Part 1: How do you begin your search?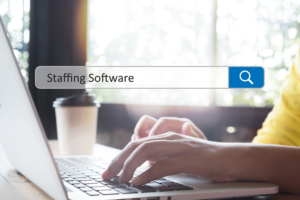 The start of a brand-new year is an exciting time for people to reflect on the year behind them and think about goals for the year ahead. Many people look at it as a fresh start! Perhaps there are new best practices you want to try, or pick up a new hobby, or end a bad habit.  Whatever it is that you want to accomplish, now is a great time as we not only begin a new year, but begin a new decade! So, what's in store for you as we begin the "roaring 20s"?
As you think about the year ahead, what are your goals for your staffing company?  Is a new staffing software on your to do list?  Perhaps it's an idea you have been toying with for a while, but haven't had the chance to begin the research. The idea of implementing a whole new software can sound scary, but it doesn't have to be.  It's actually quite exciting! It can mean new opportunities, more successes, growth in your business, and more! The possibilities are endless! If new software crossed your mind, there must be something you aren't satisfied with in your current solution. So how do you even begin your search? What questions should you be asking? What should you be looking for in a solution? All of these questions will be answered to help you in your journey for new staffing software.
Where do you even begin?
The first step is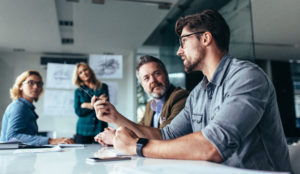 deciding whether you are going to put together an internal team or hire an outside consultant.  You might hire a consultant if you won't be able to complete a thorough search and analysis on your own.  If you go this route, it is very important that you do your research and check the consultant's credibility.  Ask about his industry experience and check references. You want to make sure the consultant is finding the right solution for YOU and isn't loyal to one software.
Whether you hire a consultant or put together an internal team, the next step is discussing what you like about your current solution, what you don't like, what you are looking for in a new solution, and ultimately WHY you are searching for a new software. Record these questions and answers in a document, as you will need to be thinking about them as you are evaluating software options.
You will also need to make a list of your "must have" and your "nice to have" items.  Drill down to needs that will help you resolve critical business issues.  Once you have your requirements, it will make it easier for you to assess which solutions align with your needs.
How do you find a staffing software provider?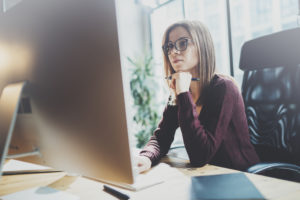 Once you have your requirements set, the next step is actually finding software solutions.  One of the best ways to find a trusted partner is through your local and national staffing associations, such as the American Staffing Association (ASA) and National Association of Personnel Services (NAPS.) Go to the websites of these associations and look at the partners.  For some associations, you need to be a member in order to see members and industry partners. I highly recommend becoming a member of your local and national associations, whether you are looking for software or not, as you will gain access to valuable staffing resources. Through ASA, you also have access to ASA Central, which is an online forum that allows you to post comments/questions and have a discussion with other ASA members. This is a great place to get feedback from other staffing companies about the software they use.
Another valuable resource is through industry events and conferences.  Staffing World, NAPS, the SIA Healthcare Summit (if you work in healthcare), etc. are all great conferences to attend.  These conferences have exhibitor halls that allow you to walk around and talk with vendors face to face.
There are of course other ways to find the best staffing software companies as well, but the staffing industry itself is the most credible way to find a partner.  The best staffing software companies partner with staffing associations to keep up with the latest trends, are provided with the same resources that staffing companies receive, and tend to be more involved in the industry.
Once you find software companies you are interested in, what are the next steps?
The next step would be to setup a time to speak with the software company. At Automated Business Designs we setup a "Discovery Meeting" first. This meeting allows us to learn about the staffing company, what they are looking for in a solution, and also provide information about our software to see if we are a good fit. In this initial call, you can see if the company has all of your "must have" items. You will also want to inquire about what companies they typically work with—what industries, size of companies, etc. This is important to see if the company has experience working with companies similar to yours. If all or most of the points check off, you can setup a demo.
The demo should be designed specifically for your industry and needs so you can get a feel for what it would be like to work in the software.  If the demo is not designed for you, it may be a red flag.  When demoing you want to make sure all of your essential needs are addressed when using the software.  Never settle for a software that will not service your essential needs.
As you are going through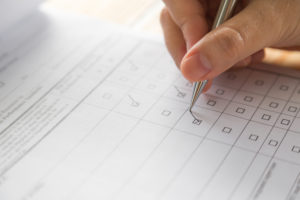 demo's with different software companies, you will see some solutions have special features that others don't have. Some software's you may automatically love, others you may not. It is highly recommended you make an evaluation check list after each demo.  Does the software have all of your "must have" items? Does it have your "nice to have" items? What did you like about the software? What didn't you like? Did it have any special features you haven't seen in another solution? As you begin going through demos with different software companies, this evaluation will be really helpful, as all of the software's may eventually blur together. Make it easy on yourself right away, before needing to do unnecessary demos because you forgot what you liked about a software.
Stay tuned for Part 2 of "New Year, New Decade, New Staffing Software." You have your team to find you a new software, you found software solutions you are interested in, and you've begun demoing. Part 2 will discuss questions to not overlook, what to avoid as you narrow down your search, and how to plan for a smooth implementation. Part 2 will be released Tuesday, January 21st on abd.net/newsarticles/.