How Great Staffing Software Makes for Great Customer Service
May 16, 2022
We all like to think we provide great customer service.  Nothing is more bothersome than feeling that you are not appreciated as a customer, and we certainly would never want any of our clients to feel that way.  Yet, as organizations grow, new people join the team. It's a difficult task to ensure that everyone is on board with the company's philosophy on customer service.  2022 is a terrific time to make plans for controlling the type of service you provide and how your staffing software can help with customer service.
Not Every New Staff Member Feels the Same About Customer Service
Let's face it, people we hire may or may not hold our customers in the same regard as we do.  Some people are with our organization for the short-term so they take a "why should I knock myself out philosophy" when it comes to our customers.  Others mean well but lack the organizational skills that are necessary to manage customer business. 
Still others are working with what may be a loosely defined set of rules for dealing with clients so they place their own interpretation on what ok service might be.  Oddly enough, large as well as small organizations may suffer from some or all of the above problems.
Can Management Help with Customer Service?
Management teams are often in place but the industry generally features "working managers" which sometimes are too busy with their own service offerings to ensure that service is consistent across the board.  Controls may or may not be in place and possibly are not enforced even if in place. Unfortunately, organizations sometimes have a tendency to be too busy to assess if service goals are being met.
Customer Service Directly Impacts the Bottom Line
Sub-standard service often means the customer will leave in order to find a company that provides better service.  Because it is costly to acquire new customers in today's very competitive marketplace, we need to invest in opportunities that will allow us to maintain our customer base.  
Satisfied customers that stay long-term are the key ingredient that all successful businesses possess.  The defection of customers always poses a long-term serious problem from a revenue and referral standpoint.  Once you get a customer, it is always a worthwhile investment to do everything you can to make them happy.  It's the long-term business relationships that you can count on to keep you in business and keep the business profitable.
How Can Staffing Software Help With Customer Service?
What can a firm do to make sure that everyone is on board and providing excellent customer service?  First, this cannot be done without automation.  Without automating customer service tasks, too much time will be spent on analyzing data that was put together manually.  This leaves much to interpretation and still does not solve the problem of task control.  Staffing software that allows firms to implement total CRM (Customer Relationship Management) will allow for complete task control as well as business analysis.
How To Use Staffing Software To Improve Customer Relations
To begin, put together a list of customer service offerings that are important to your firm.  Next, see how control and analysis of these functions can be accomplished on your existing software.  Never assume that because you are not using the software in that way now that there is no way for this to be accomplished on the software you are using.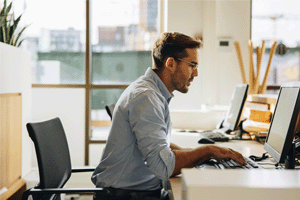 In so many cases users assume that their staffing software is not capable of the task when it's simply a matter of getting better training in order to use the full features of the software.  Even if the software cannot provide you with exactly what you had in mind, there may be features that can be substituted in order to satisfy the need.  If not, software can often be customized in order to add features that are important to you.  
Be careful of re-inventing the entire wheel though.  You have to be realistic in comparing what is available and the point that you want to be.  If your staffing software is nowhere near your end point, it may be a waste of time and money to attempt to customize the solution.  If that's the case, find another solution that has at least most of what you want.
What Can Be Automated To Improve Customer Service?
Functions that allow firms to manage follow-ups for marketing, sales and service are critical.  An integrated Daily Planner that posts tasks directly from the service software is always the best approach.  Firms using multiple software systems to run the business end up with a disconnected stream of events that costs the company profits and future business.  
Automation of sales calls, proposals, sales cycles and closing ratio should be a given.  Next, orders, order follow-up, order marketing for repeat orders; order fill activity and lost business reporting has to be a part of the equation.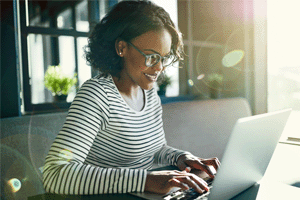 For the back office, sales should be able to track client invoicing activity and be able to provide clients with answers on past business activity simply and easily.   Customized invoicing and reporting for clients should be a standard marketing and ongoing service tool.  Self-service utilities such as applicant resume submittal & application entry, client on-line reporting and timesheet verification, paycheck information, etc. are all in demand.  If you are not willing to provide these tools in your staffing software, someone else will.
Good Customer Service Tools Begin With Good Staffing Software
The tools you offer your employees to manage business and the services you offer your clients will define the customer service level that your firm provides.  It is important that using the tools are enforced within the total organization.  The culture must be such that everyone is expected to use the tools provided and that analysis will be regularly performed in order to guarantee that this is happening.  All pieces must be in place for the realization of the superior customer service goal.  Successful implementation will mean guaranteed growth and greater profitability.  Superior customer service is a necessity for the long-term triumph of any business.
Terri Roeslmeier is president and CEO of Automated Business Designs, Inc., software developer of Ultra-Staff EDGE staffing software.  Ultra-Staff EDGE is a full-featured software solution with components for front and back office, web portals, onboarding, mobile, data analytics, and scheduling.
---
Get Started Today
Ultra-Staff EDGE is the most complete front and back-office solution in the industry. Ultra-Staff EDGE offers a customizable user experience to make staffing software and recruiting more efficient than ever.
What you will experience in an Ultra-Staff EDGE demo:
A personalized demonstration of the software designed specifically for your company and industry
An overview of key features and functionality to see how your entire team would utilize Ultra-Staff EDGE
A powerful, unmatched ATS and CRM solution that will help your company increase profitability
How Ultra-Staff EDGE users benefit from an all-in-one solution with Front and Back Office, Web Portals, OnBoarding, Mobile, Data Analytics, and more