The Role of Talent Pipelines in Successful Staffing Strategies
August 21, 2023
In staffing, everyone wants to have a quick, efficient, and cost-effective recruiting process. One way staffing companies can make this happen is by incorporating talent pipelines into their recruiting strategy. A talent pipeline is simply a list of top candidates you have already qualified and vetted. These candidates may be people who landed up taking another job or even candidates that have worked for you in the past that you want to keep at the top of your mind. Talent pipelines can be thought of as an ever-revolving carousel of candidates that are highly qualified and pre-screened. They are the top candidates you have worked with and candidates you can refer to first when looking to fill a position.
Talent pipelines are successful for all candidate ages, but it can especially be helpful when working with younger generations, such as millennials and Gen Z's, who are just beginning their careers and may be exploring a variety of options. Hence, they may look for opportunities more often. If a candidate is in your talent pipeline, but working somewhere else, you can nurture your relationship with them and continue to communicate to stay at the top of their mind when they are ready to begin looking for a new position.
Besides having a list of qualified candidates readily available when trying to fill a position, there are also many other benefits of having a talent pipeline strategy at your staffing agency. Let's look at the benefits that talent pipelines can have on your staffing agency and how to sustain a successful talent pipeline.
The Benefits of Talent Pipelines in Staffing
Talent pipelines can contribute to efficient and effective staffing processes. Talent pipelines may not be your only strategy when it comes to your recruitment process, but it is one component that can lead to instrumental results. Let's look at some of these benefits.
Access to Top Talent Without Needing to Start from Scratch
The most obvious benefit of creating a talent pipeline is the ability to access top talent right in front of you without needing to start from scratch every time. Talent pipelines are a great place to start when recruiting for a position. First, see if there is anyone in your pipeline that can be a good fit and if they are interested in the position. If not, then you can move on to another recruitment strategy, such as posting on a job board, posting on social media, or even looking at the candidates in your ATS and seeing if anyone else could be a good fit.
Quicker Hiring Process
Talent pipelines can also lead to a much quicker hiring process. It takes 36 to 42 days to fill the average position in the United States. ¹ If there is a candidate on your pipeline that is interested in a position, you can expedite the hiring process exponentially. Positions can be filled that same day or within just a couple of days. With talent pipelines, you eliminate the time needed to post the job on various channels, vet candidates, interview candidates, and more.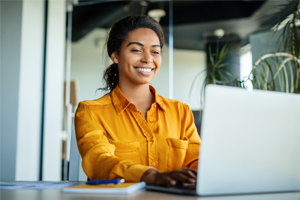 If you are managing your pipeline in your ATS, right from the pipeline you may even be able to send a text message or push out the job opportunity to your candidate mobile app for candidates to easily accept the position. This will additionally quicken the hiring process and eliminate back-and-forth communication when presenting the job offer to candidates.
Lower Hiring Costs
Posting a job on a job board can get very costly, especially in the current climate when pricing parameters are constantly changing. Think also about the costs you pay for background checks, pre-assessment tests, candidate screening, and more. All of these costs quickly add up with each hire. A talent pipeline, however, can eliminate these costs. You eliminate the need to post the job opening on a job board and if the candidate already had a recent background check and completed pre-assessment tests, you can automatically eliminate some of the other pre-hire costs associated with new hires.
Quality of Candidates
The quality of candidates you are presenting to clients will also increase with talent pipelines. In all cases, they are vetted candidates you are presenting to your clients. In some cases, they may have even worked for you in the past. The level of candidates you are bringing to the table is the best that you have worked with, and clients will recognize the quality of the candidates. This keeps clients happy and keeps them coming back to you for the best talent.
You can even market talent pipelines as a selling point to prospective clients to demonstrate the pool of quality candidates you bring to the table.
How to Build a Talent Pipeline
So far, we have looked at some of the benefits of talent pipelines. While it's easy to put candidates into a pipeline, having a strategy for your talent pipeline will help lead to a successful recruiting process. Let's look at how to successfully execute a talent pipeline strategy, providing support for the candidate management strategies that make your staffing agency stand out.
Sourcing Strategies for Building a Talent Pipeline
Location of Your Talent Pipelines
The first step to building a talent pipeline is deciding where you are going to build it. A great place to build a pipeline is right within your ATS if it has a pipeline feature. You are working in your ATS throughout the whole day, managing candidates in your hiring process. Managing pipelines right within your ATS will streamline your talent pipeline strategy by having the ability to easily bring top candidates you are working with into your pipeline.
Creating Talent Pipelines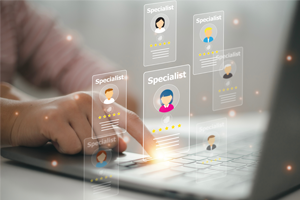 You will also need to decide how you will break out your talent pipelines. Breaking your talent pipelines out by position would be a great place to start. This way it is easy to identify top talent when recruiting for a certain position (i.e., nurses, administrative assistants, forklift drivers.) You won't want to have one pipeline for all your talent, otherwise, it will get too confusing and be hard to manage. When you have talent pipelines broken out by position, you can quickly refer to that list and reach out to those candidates.
If you prefer to have fewer pipelines, you can also break it out by industry. The way you break it out may depend on the number of industries you service. If you have a specific niche, then it may make the most sense to break it out by position. If you service many different industries, perhaps you will want to focus on breaking your pipelines out by industry. Ideally, you should aim to make each talent pipeline correspond to the candidate engagement strategy that your staffing agency finds the most success with, in each respective industry.
Keeping Your ATS Up to Date
Your talent pipelines will be as effective as the information put into them. It's important to continue to monitor your talent pipelines. If a candidate is no longer a good fit for the pipeline, then they should be removed. Additionally, it's important to keep your candidate information up to date. When working with a candidate, recruiters should input as much information as possible. Then as you continue to check in with candidates, update their information so it is new and relevant.
Company Strategy and Direction for Adding Candidates to Pipelines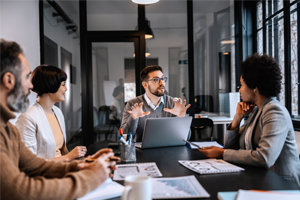 To maintain a universal and successful talent pipeline strategy, it can be helpful for staffing companies to provide a clear direction to recruiters on what qualifies a candidate to be added to a talent pipeline. If no direction is outlined, you may run the risk of having unqualified candidates land up on your talent pipelines. A standard will help maintain the rigor and quality of your talent pipelines.
Keep in mind, recruiters may have their own individual talent pipelines that they have the flexibility to manage, such as a short-term list of candidates that would be a good fit for a specific position they are recruiting for. An ongoing talent pipeline that may be shared by multiple recruiters, however, should have a basic rubric set that qualifies individuals for that pipeline.
Candidate Engagement in Maintaining a Talent Pipeline
An important component in maintaining a successful talent pipeline is engagement with the candidates in your pipeline. You want to continue to nurture your relationship with them, so they remember who you are. One great way to do this is through a company newsletter where you can provide resources, such as helpful articles, tips on building a resume and interviewing, and more. This is an easy way to stay at the top of your candidates' minds and at the same time provide value to them.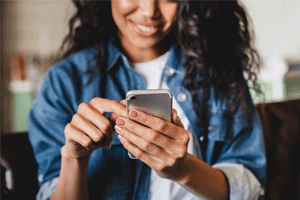 Additionally, you can send check-in text messages to see how they are doing and if they are looking for a career change. You certainly don't want to bombard them with too many text messages, but every few months you can send a text to check-in. You can even make it easy for them to respond back by encouraging them to respond with a number:
I'm still happy with my job.
I'm not looking currently, but maybe in the next 3-6 months.
I would like a new job. Please help!
These check-in texts can also help you gather information about the candidate, so you know where they are at, and you don't bother them too much if they aren't interested in a new position yet. You don't want to ruin the relationship by reaching out too much, but instead, let them know you are there to help when they are ready for it.
The Role of Data Analytics in Managing Talent Pipelines
Data analytics can also play a role in managing your talent pipelines effectively. There are both metrics you can use to track where these top candidates are coming from and track the effectiveness of your overall pipeline strategy.
First, you can use data analytics to track your referral sources.The candidates in your pipeline are your top candidates, so see what referral sources they are coming from. How are they finding you? See if there is a trend. If there is one, this can help determine which referral sources are bringing in the highest-quality candidates and you can focus on those sources for a greater ROI.

Three metrics that you can use to monitor the effectiveness of your talent pipelines are time to hire, cost per hire, and the average turnover rate. Compare each of these metrics to the hiring of candidates not in your pipeline. How does your pipeline time to hire compare to the time it takes to hire candidates not in your pipeline? How does the cost per hire compare to the cost per hire of candidates not in your pipeline? Also, see what your pipeline turnover rate is. If you have a high turnover rate, you may need to re-evaluate some of the candidates in your pipeline and make sure you are removing the candidates that didn't stay long on the job. If you have a high turnover rate from the candidates in your pipeline, then you may need to evaluate your overall pipeline strategy to maintain the integrity of the candidates in your pipeline.
A last metric that is good to keep track of is the number of candidates hired through your talent pipelines compared to the number of candidates hired overall. What percentage of your hires are coming from your talent pipelines? If the percentage is low, then you may need to look back at your pipeline strategy and see how you can hire more candidates from your pipeline.
The Power of Talent Pipelines in Staffing
As you can see, talent pipelines can have many positive effects on your hiring process. One of the main ones is the ability to keep top talent at the forefront of your recruiting strategy. At the end of the day, seeking top talent for clients is the ultimate goal of every staffing agency. While you won't be able to rely solely on your talent pipeline to recruit candidates, it's an excellent resource to maintain and start your recruiting search with.
Ready to create and execute the ultimate talent pipeline?  Check out the all-in-one staffing and recruiting software suite, Ultra-Staff EDGE, to effectively build and manage talent pipelines.  
Sources
Zippia. "25+ Crucial Average Cost Per Hire Facts [2023]: All Cost Of Hiring Statistics" Zippia.com. Feb. 16, 2023, https://www.zippia.com/advice/cost-of-hiring-statistics-average-cost-per-hire/